Coffee Chat
Monday, May 10, 2021 (11:00 AM - 12:30 PM) (CDT)
Description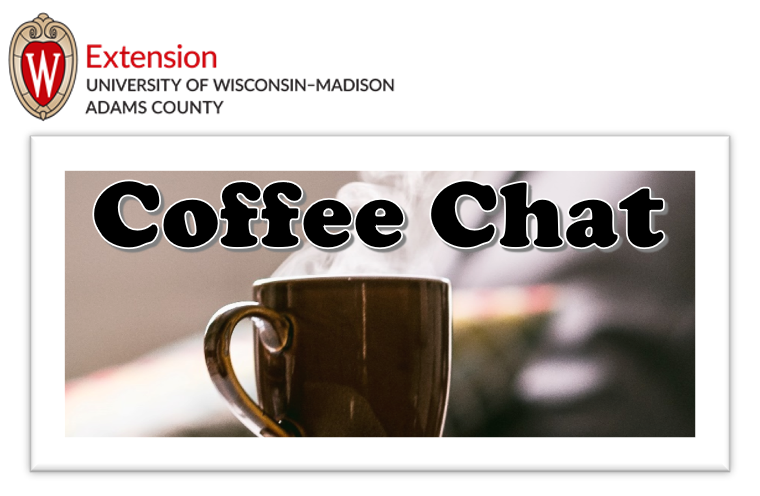 Social Time for anyone age 18 and over. Connecting with others is a basis human need. Share a smile, a laugh, and good converstaion.
Get to know one another
Play simple games
Have converstaion
RSVP: Email Sheila at sgmichels@wisc.edu or phone at 608-339-4237
https://adams.extension.wisc.edu/2021/04/14/coffee-chat/
The UW-Madison Division of Extension provides affirmative action and equal opportunity in education, programming and employment for all qualified persons regardless of race, color, gender, creed, disability, religion, national origin, ancestry, age, sexual orientation, pregnancy, marital or parental, arrest or conviction record or veteran status.
Monday, May 10, 2021 (11:00 AM - 12:30 PM) (CDT)